We are now reserving booths for the 2020 show!  Please click here for an application.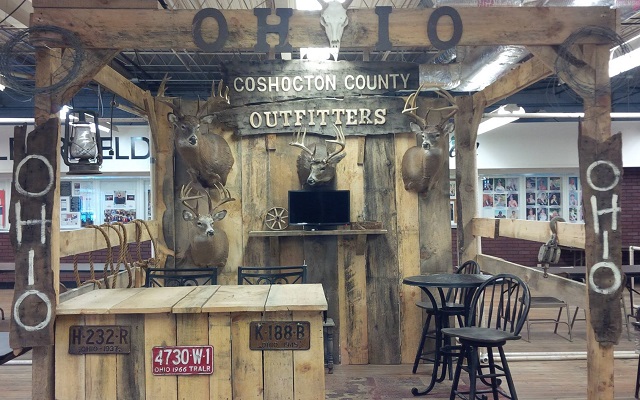 This list is updated weekly as booths are confirmed  Please check back weekly to view added vendors.
ABATE
Allegiant Holster Co.
Arena Training Group
Bathsaver/Kitchensaver
Bear Creek Outdoors
Buckmasters
Buster's Sports Bar
Carns Equipment
Chicken Hill Distillery
Clearfield Co. Republican Comm.
Clearfield Cycle Club
Clearfield Volunteer FD
Curwensville Lake
Denny's Beer Barrel Pub
Diamond J. Charters
Eagle's Ridge Golf Course
Gold Prospectors
Gun Owners of America
Heatmore
Hillbilly Hooker Charters
Home Solutions
Hunt of a Lifetime
Jim's Sports Center
K-9 Dog Training
KLM Heating & Cooling
Knepp Fencing
Knotty Ray
KoolaBuck
L.D. Guide Service
Leaf Filter
Legacy Archery
Love of the Hunt TV
Meadowbrook Hunting Preserve
Millitary Veteran's Outdoors
Mountain Brook Outdoors
Morris Twp. Fire Department
National Guard
NiteHawk Powersports
PA Camping
Pheasants 4Ever
Plugged Lures
Predator Tactics
Redemption Guide Service
Realtree
Renewal by Anderson
Rich's Outdoor World
Ricco's Concessions
Rush Outdoors
Rustic Furs
Shoot For More/ Shot Assist
Solar Shield
Stromboli Land
Susquehanna Safari Outfitters
Take'm Out Coyote Hunt
Triple Nickle Distillery
Troll On Fishing Guide Service
Ultimate Fishing Adventures
Ultimate Veteran Adventures
Unified Sportsmen of Pennsylvania
Visit Clearfield County
Whitetails Unlimited
Wild Meats